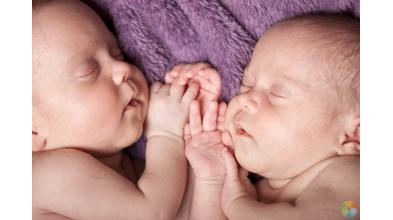 SUPPORTING YOU ON YOUR JOURNEY TO PARENTHOOD — WITH POSITIVE MOTIVATION.
True to the CARE iconic brand, our leading surrogacy program in the United States gives you the opportunity to build your family with confidence. As you embark on one of the biggest journeys of your life, CARE Surrogacy offers you legal expertise, compassionate journey coordinators, pioneering fertility specialists using the latest technologies, and a commitment to build honest, healthy relationships. With offices located in a serene location just 25 minutes from the San Diego International Airport, the CARE team is committed to maintaining a culture of respect, inclusion and equal treatment for our intended parents.
Top Reasons to Choose CARE USA
Financial consideration is given to your specific case because our goal is to help you realize the potential of the journey ahead — not be burdened by the elevating costs of surrogacy.
We combine legal expertise and experience — to create a vision that is insightful for every party involved. Your journey to parenthood is legally protected and supported from every angle.
Our partnered fertility clinics continue to pioneer technology that both protects you — and helps you achieve a successful pregnancy.
Compassionate and devoted team offering surrogacy in California. Our multifaceted platform has the power to motivate your spirit and awaken your senses as you embark on one of the biggest journeys of your life.
LGBT program options that provide exclusivity through individuality — and support that never ends.
We work with all types of future moms and dads — from around the globe. We do not discriminate against anyone based on sexual orientation, faith or race.
The Journey to Parenthood Starts with CARE
At one time or another, most of us have found ourselves in a place where being understood, not to mention understanding others, poses a challenge. Well, not here. At CARE Surrogacy in San Diego, you can step off the plane into a calming scene of trust. Trust and attention to detail are major keys to why we attract International and US clientele at CARE.
Our team is committed to supporting you and your family, as every aspect of our CARE Surrogacy program offers personal and professional proficiency. Our services are offered in California.
Commitment to You — and Your Family
CARE Surrogacy works with all types of future moms and dads — from around the globe. We do not discriminate against anyone based on sexual orientation, faith or race. We support traditional, same-sex, and single parents who are looking to grow their families. Your CARE journey is only just beginning. Please connect with us to get started today.
CARE offers full service and support to those seeking to grow their family through nontraditional means. As your supporting agency, it is our goal to help alleviate the frustrations of finding a surrogate. Our purpose is to provide you with one-on-one attention and guidance to assist you in every aspect of finding a surrogate who meets your needs and preferences. Our program encompasses all aspects of your case from surrogate screening to preparing you for the admiring delivery to the legal and financial phases — and you never have to take a step alone. We are here every step of the way.
Our CARE Surrogacy programs are committed to its founding principle of giving all individuals and couples the opportunity to form a solid foundation on their journey to parenthood.
Our Surrogacy Program — Step by Step
Our program assists you in selecting a surrogate, fertility clinic, legal assistance, and coordination on all the complex arrangements necessary to complete a surrogate cycle.
Step 1 | Initial Consultation
By scheduling a consultation with one of our experienced CARE coordinators, you have the ability to ask questions, discuss options, and determine the best path to creating your family. This free initial consultation lasts an average of two hours. You will meet with our staff by Skype or in person to learn about the surrogacy programs we offer. We will discuss the detailed process of matching with a gestational carrier, the legal process, insurance matters, financial implications, and basic medical information. Intended parents will complete a profile to give us a better sense of who you are and the type of gestational carrier you are looking for.
Step 2 | Begin the Journey.
Should you decide that you would like to become a permanent part of the CARE family, you will need to sign an Agreement for Services. At this time, you will be required to pay Phase 1 of the agency fee. Our Case Manager will begin managing the gestational carrier evolvement — including the required screenings and background check. Intended parents are required to submit payment for the screenings at this time. The gestational carrier begins the medical and psychological review, which is completed by pre-selected professionals who are experts in their respective fields.
Step 3 | Matching Process
Our team takes the time to build a relationship with each gestational carrier. We assess her level of commitment and create a profile that will establish trust between each party involved. Intended parents will begin reviewing the profiles that best fit their needs and desires. Once the initial matching is completed, the CARE team will facilitate introductions between the intended parents and the gestational carrier. Once we find the right match, CARE requires the Phase 2 payment to be completed. A gestational carrier's availability cannot be guaranteed until this fee is submitted. **If needed, an egg donor/sperm donor is selected at this time.
Step 4 | Legal Agreement
To ensure clarity and legal stability, we assist intended parents in finding legal counsel to represent them and draft all agreements. The gestational carrier is also represented by their own inde pendent attorney. All parties will sign a contract to address all of the legal implications of a surrogacy agreement, including the legal responsibility of both parties, compensation agreement terms, and parental rights resulting from the pregnancy. Intended parents will be required to transfer funds to the escrow account. This account will be used to distribute funds as needed to cover the surrogacy pregnancy and other related expenses.
Step 5 | Medical Process
The CARE team will assist you and the gestational carrier throughout the medical process. The IVF treatment and embryo transfer will be managed and completed at an IVF clinic. The IVF procedure consists of Cycle Synchronization, In-Cycle Monitoring, Hormonal Therapy, Egg Retrieval, Fertilization, and the Embryo Transfer.
Step 6 | Pregnancy Success
If the cycle is successful, the CARE team will continue to manage all matters involved with the intended parents, the continuing medical treatment for the gestational carrier — and provide pregnancy updates to the intended parents. Legal measures vary from state to state and your legal representative will explain to you exactly when and what documents will be filed to ensure that you establish parental rights. Intended parents who live outside the United States will have their attorney direct them on obtaining necessary legal documentation, the proper court documents and passports.
CARE Surrogacy is Focused on You — and the Joys of Parenthood. Let's Get Started.
Contact CARE Surrogacy, get a free quote
Staff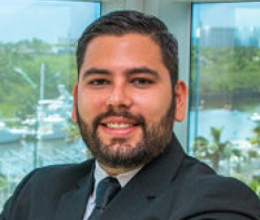 Fernando Peralta Peña
Program Director
---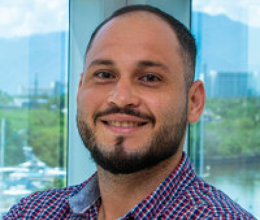 David Otoniel Urias Morales
Journey Coordinator
---