DISCOVER OUR NETWORK
select the best location for you
Gay Surrogacy Clinics
Once you click the button you will receive your quote in your email within a few minutes and we will never spam you.
Patient Satisfaction is Priority
AN EXPRESSION OF YOUR IDENTITY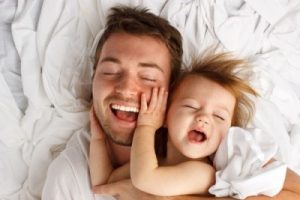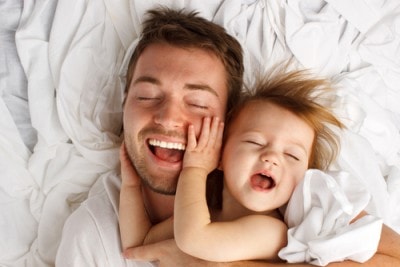 Steeped in controversy – inside and out – gay parenting is looked upon with negative impertinences.
Our GaySurrogacy network is a place to wash away the fears and predjudice behaviors and open yourself into a trusting world that can be prevalent and powerful – a network filled with family building specialists worldwide who support the gay communities.
The struggle for equality is not only measured by legislature, but provinding the right connections and forming alliances that reflect positively among LGBT communities, families, and advocates.
Welcome to GaySurrogacy — a multi-faceted platform that is immensely dedicated to meeting the needs of the LGBT community on their journey to building a family.
THE LOOK IS NEW. THE PASSION UNCHANGED.
It is a curvy road — for the gay community when it comes to building a family. The battle for civil rights is in wide debate across the world; most states blatantly discriminate against gay male and lesbian individuals building families, however LGBT family building is now becoming a part of modern life.
We are here to help you escape the worldly challenges you face and embrace you with love as we take each turn together. And somewhere along the way, you'll find a sense of peace — a sense of hope and finally feel a sigh of relief.
Don't ever let anyone convince you that pursuing your passion of parenthood is not practical.
The most essential building block of any family is love, however unique challenges and legal questions often exist for gay and lesbian families. With that being said — intended gay parents from the United States, Australia, New Zealand, UK, Germany, France, Spain, Canada, and China, and more are turning to our GaySurrogacy platform for guidance and support.
Our dedicated team has put together an exclusive network of family building experts who specialize in IVF, egg donation and sperm donation, gay surrogacy laws, news and media and more resources to keep you well-informed every step of your family building journey.
Our elite surrogacy destinations offer you hope in compassionate and gay-friendly locales.
Connections That Never Fail You – Acceptance You Deserve
The GaySurrogacy team has developed a secure place in which individuals of the LGBT communities can be entirely connected to an expansive community of family building specialists who are recognized as leading experts in their shared involvement with gay surrogacy.
We strive to provide every individual of the LGBT community with love and respect and instill valued family building structures, and the tools and support to attain their dreams of parenthood.
Our GaySurrogacy platform wholeheartedly represents support for individuals who have a heartbeat, for individuals whose commitments in life aren't driven by their diversity; and honor individuals who are proud of their inclusiveness.
We envision a world in which every child raised by gay parents can grow up loved and respected and be compassionately accepted for their unique heritage. Our goal is to give these individuals a place to strengthen each other, support one another, and reinforce a commitment to create positive change, heal from the devastating adversity they may face along the way and ultimately build families filled with beliefs, protection, and equality.
Who Qualifies For Gay Surrogacy
Our responsibility is to inspire those who need it, and to support communities in order to build them up. Whether it's through dedication, superior efforts or a team vision we stand up for — families made of love, respect, and equality. We do not exclude any intended parents who are chasing their dreams. Our dedicated surrogacy specialists grants services to:
Single Gay Men
Gay Male Couples
Single Lesbian Women
Lesbian Couples
ALL Same-sex couples
We Are Committed To You – Pushing Forward Together
Community —
GaySurrogacy not only believes in strengthening the families created by our expert surrogacy specialists, but strengthening the communities who deserve fairness and equality.
Family —
The GaySurrogacy platform supports children of LGBT families on their passages of progress, and our goal is to provide each intended gay parent with the tools and support to build these loving families. Perseverance, kindness, honesty, and self-discipline — are the kind of values that surround children raised by same-sex couples.
Leadership —
By providing consistent research and support, our GaySurrogacy network provides a platform for our dedicated surrogacy specialists in communities across the world and allows them to stand out as leaders in the fight for gay family building options.
Advocacy —
Advocacy is the most effective tool anyone can use to advance their mission and serve their communities. From relationship recognition to equal family building opportunities, LGBT intended parents have something unique and important to say— and GaySurrogacy is a platform to do just this — advocacy can change lives forever.
IT'S ALL INSPIRED BY YOU.
Imagine knowing you're in a warm and gay-friendly environment that was designed just for you. Now embrace it. We have customized GaySurrogacy to help you build a family.
Our team is comprised of journey coordinators, leading surrogacy specialists, premier infertility clinics and expert surrogacy lawyers — individuals who are passionate about being a part of the miracle of life.
Parenthood may not always come easy, but the rewards — as you will come to find — are immeasurable.
Come inside — Every detail has you in mind.