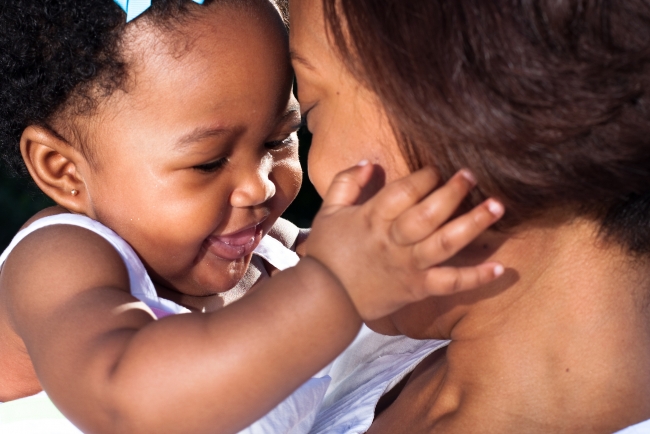 DISCOVERING WHAT INSPIRES YOU. Enchanted by the modern blend of advanced technology and advanced reproductive treatments, our network of surrogacy specialists offer services that transcend into personalized care and guidance.
While choosing a sperm donor can be an intimidating process, this forward-thinking approach allows you to reach a sense of openness and comfort.
There are two types of donors: anonymous donors and known donors — so, where do you start?
There are a multitude of emotional and legal implications for lesbian singles and couples to consider when choosing a donor. Take your time and discuss your options with an attorney well-versed with lesbian family-building rights to ensure that you, your partner's and the best interest of your family are protected.
Working With An Anonymous Donor
Sperm donors exude their time and efforts through an extensive screening process to give you the chance to build a family. When you choose to create your family using donor insemination, you should approach this process attentively.
What are your hopes and expectations of the donation process and the donor?
Lesbian women may choose to work with an anonymous donor for a variety of reasons, including decreased risk of health problems. If you use fresh sperm from a known donor, you bypass the safeguards and screenings offered by sperm banks. In addition, some state laws may require legal rights or child support responsibilities for known donors.
Sperm donors currently have the option of being anonymous, meaning that they do not wish to have any identifying information about themselves disclosed to any adult offspring which may have been born as a result of their donation. However, some sperm banks also provide open-identity programs in which donors agree to release their identity and contact information when it is requested.
Who Qualifies To Be A Sperm Donor
Sperm banks around the United States recruit males from world-class universities or young men who are professionals in a chosen field such as business, medicine, law or the entertainment industry.
Basic Requirements
The basic set of criteria for a sperm donor are males aged between 19 and 39, graduated or enrolled in a 4 year academic institution or graduated, minimum height of 5'9, and in superior health.
Qualifications
A sperm donor's semen sample must meet certain counts and mobility standards based upon each unique sperm bank. All prospective donors must have several semen and blood samples for laboratory testing and genetic screening.
Medical
Each sperm donor will be interviewed before being accepted in a sperm bank. A long profile will be completed containing information about his specific health, and the health of his siblings, parents, grandparents, aunts, uncles and cousins. This family medical history is carefully evaluated for any birth defects or known genetic conditions that could disqualify him from the sperm donation program. Typically, the genetic counselor, donor manager, and medical director will interview the donor to assure he is a good candidate.
What Medical Tests Are Performed On Our Sperm Donor
Medical Screening
Beyond the general health screening and physical exam, a thorough medical history, including family and genetic history; tests for HIV, Hepatitis B & C, HTLV I & II, Syphilis, Chlamydia, Gonorrhea, Chromosomes, Blood Group, Rhesus antibodies and full blood count is conducted
Genetic Testing
Genetic testing is performed to screen for cystic fibrosis, sickle cell disease, and others depending on ethnic background.
Quarantine
All donors sperm is quarantined for 3 to 6 months, and donors are re-screened for HIV, Hepatitis B and C, HTLV I & II and syphilis prior to release of semen samples.
How Do I Select A Sperm Donor
Sperm banks make every effort possible to maintain a diverse pool of sperm donors to choose from. Donors can be selected by the following criteria:
Educational Background
Professional Background
Hobbies
Baby Photos
Spiritual Beliefs
Physical Traits – Hair Color, Eye Color, Height, Weight, Body Type
Musical Aptitudes
Athletic Abilities
Artistic Talents
Ethnic Background
Geographic Location
Health, Social and Mental Health History
Donor Age
The Medical Process — Sperm Donation For Lesbian Family Building
Donor sperm can be administered by injecting the prepared sperm into the cervical mucus, or directly into the uterine cavity, also known as intrauterine insemination (IUI) or through the process of in vitro fertilization (IVF).
Collected eggs are taken to the laboratory and placed in culture medium in preparation of fertilization. The donor sperm and eggs are combined in a dish where fertilization occurs.
Questions To Ask Before Choosing A Sperm Bank
There are many details that you may want to consider when selecting a sperm bank in order to help ensure the entire process is right for you and your family building journey.
How does your sperm bank evaluate their donors' medical histories?
Who performs these evaluations at your sperm bank? Are they performed by a physician, genetic counselor, another clinical professional, a non-clinical professional?
What genetic screening tests does your sperm bank perform on their donors?
What are the factors in your own family history that need to be considered relative to the donor's family history?
How is sperm shipped for IUI At-Home Inseminations? What is the cost per vial?
Can it be shipped directly to me or does it have to be shipped to a physician?
Get a FREE quote for IVF with Donor Sperm
Once you click the button you will receive your quote in your email within a few minutes and we will never spam you.