CARE Mexico patients will never face an ultimatum between a secure financial future and receiving high-quality reproductive assistance. At CARE Mexico, we are passionate about helping you fulfill your dreams of having a baby, with an international reputation for personal attention, peace of mind, and exquisite medical teams, we are here for you.
Choosing CARE as your dedicated surrogacy agency will guarantee you the least amount of stress, unlimited emotional and psychological support, access to the most thoroughly-screened surrogate mothers, innovative IVF treatments in Mexico and specialized assistance with financial and legal agreements — we will walk you through every step of the process so as to assure you that all legal matters are handled accordingly so that you can be sure your baby returns home safely with you.
OUR LEGAL TEAM SUPPORTS YOU
Surrogacy is legal in the state of Tabasco.
For more than 14 years, the state of Tabasco has been at the forefront of science with a unique legislation and its advanced assisted reproduction procedures. It is established in the 92nd Article of Tabasco Civil Code that: In the case of children born as the result of the participation of a Gestational Substitute Mother, parenthood will be presumed by the contracting parent when she/he registers the child birth, since this action Implies the acceptance of the parenthood.
The State of Tabasco offers a safe and legal option for those who have always dreamed of starting a family.
WE MAKE SURROGACY AFFORDABLE
The COST of Surrogacy in Mexico is considerably more affordable then in the US, UK or Canada.
The surrogacy program that we have established keeps potential parents finances at the forefront of our program. We know that surrogacy has most likely not been your first option for building your family. Perhaps you have undergone several failed IVF attempts and you have still not being able to become pregnany on your own. We understand, how this alone, can take a financial toll on a couple. We have developed such a successful program that we are able to maintain the quality care that you need within a budget that you can afford. CARE understands that family building is more than just a dream — it's building a connection that encompasses one's current situation, embraces their emotional state, and protects their financial future.
OUR LOCATION IN PUERTO VALLARTA IS CONVENIENT
Mexico is a much more convenient LOCATION than India or Thailand for many Americans seeking Surrogacy — not to mention its one of the world's most dynamic and vibrant places to visit. Puerto Vallarta is a stunning, year-round destination retreat — surrounded by pristine beaches, vibrant nightlife, world-class cuisine, and a flourishing venue for art and culture.
While in Tabasco for the birth — you can enjoy several charismatic seaside villages, gorgeous archeological sites, and the invigorated state capital city of Villahermosa. Travel in and out of Tabasco is convenient for Americans and Canadians because of the availability of 3 proximate major airports (Carlos Rovirosa International, General Leobardo C. Ruiz International, and Don Miguel Hidalgo y Costilla International ). To simplify your arrival and departure, we can help you by making recommendations for your travel accommodations.
HIGH PREGNANCY SUCCESS RATES
We have a leading fertility and reproductive medical staff with high pregnancy SUCCESS RATES.
Our surrogacy program is committed to modernized services and recognizes that the most significant aspect of our ability to care for our patients is the dedication and skill that each member of our team encompasses. CARE fertility specialists provide you with the highest standard of care; our advanced fertility treatments in Mexico are unmatched to the unfettered services offered by India and Thailand.
Each one of our surrogate mothers has been personally interviewed and pre-screened, and they are ready to be matched with all of our intended parents; married, single and same- sex couples with exclusive services of egg donation.
COMPASSIONATE, DEDICATED SURROGACY SPECIALISTS
Our dedicated team will support you throughout the entire surrogacy journey. Surrogacy is by far one of the most stressful and complicated journeys to parenthood. But that's where we come in. Each intended parent is surrounded by — compassionate journey coordinators, an expert surrogacy lawyer, and IVF doctors with years of experience in the field of reproductive medicine.
The surrogate mother is also supported by a team that will care for her throughout her entire pregnancy. It's our goal to create a healthy environment for her and the baby, being this our highest priority. We will make sure that her diet and physical health are monitored on a regular schedule by the prenatal and birth staff.
In addition, we have a bi-lingual team which will be able to assist you in both English and Spanish language.
The CARE Mexico beholds the vision of providing high quality, fertility and surrogacy options while offering comprehensive and personalized care — the cornerstone of our surrogacy programs in Mexico.
Contact CARE Mexico, get a free quote
Reviews
In one word, love, from the very first moment I saw her (baby girl).

It's wonderful to come and start my journey and relax at the same time.

It gave so much comfort meeting the team in person.

The adjectives I throw around are professionalism, courteous, responsive.

I'm very excited to be here in Puerto Vallarta to start the surrogacy process with CARE.

The whole crew has been very welcoming, very supportive answering all of our questions… making us feel they are with us every step of the way.

I would definitely recommend CARE Surrogacy. Our journey has been close to 100% perfect, and hopefully one day we will do it all over again. I chose CARE Surrogacy Center Mexico because doing research online I just found out that they were one of the most credible websites (looking) so I gave them a phone call and it went on from there.

From start to finish it's been a tremendous experience. Everything was organized for us every step of the way.

I can tell you that people who work at CARE Mexico strike me as a are very professional team, as a very friendly team who go out of their way to answer all of your questions.
Staff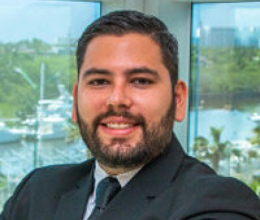 Fernando Peralta Peña
Program Director
---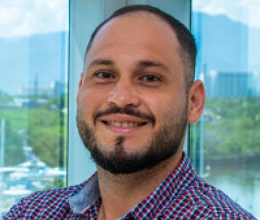 David Otoniel Urias Morales
Journey Coordinator
---