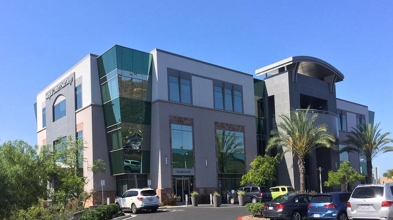 "Our beautiful baby was born on January 2015. I wanted to thank you for everything you had to do with bringing her into this world. We were energized by your approach and expertise and every time I had the opportunity to speak with you I was always so impressed by how much time you were willing to spend with me on the phone answering questions. You gave me the strength and hope I needed to keep moving forward. And I will never be able to thank you enough for that." — TT & DO
Situated on the stunning Pacific Coast of California, San Diego Fertility, strives to provide the most advanced IVF treatments available today. The leading fertility clinic in San Diego specializes in Japanese Minimal Stimulation IVF, also known as Mini IVF — a safe and cost-effective alternative to the high stimulation protocols universally performed throughout the United States.
Led by Dr. Lyndon Chang, a leading pioneer in the advancement of Japanese Mini IVF in the United States, San Diego Fertility offers natural and minimal stimulation programs, preimplantation genetic screening (PGS) with gene sequencing technology, high quality egg donation in combination with latest technology of fertility treatments — including PGS, the key to achieving a successful pregnancy.
The fertility experts at San Diego Fertility are a dedicated, experienced, and professional team ready to assist you on your journey to building a family. Our multi-lingual staff makes every effort to offer an unmatched level of expertise and dedicated patient service that is helping create families around the world.
Our team is able to apply global knowledge to our program, as our partnered clinic in Kobe — is one of the leading IVF centers in Japan. The clinic is led by Dr. Masahide Shiotani, an internationally recognized medical director who is recognized for his pioneering work in the field of in vitro fertilization. Dr. Shiotani invented the patented Stimulation of Endometrium Embryo Transfer("SEET") technique, which has proven to increase implantation and pregnancy success rates — specifically for older women.
Why Choose San Diego Fertility
For more than twenty years, Dr. Chang has devoted his career to Women's Health Care and pioneering the advancement Japanese low-stimulation IVF in the United States.
Multi-lingual fertility team known as research leaders in the infertility field — providing comprehensive and personalized care.
Our clinic embraces the latest technology under one roof. Our state-of-the-art embryology lab implements a unique mini incubator system designed and manufactured in Japan to provide the best possible care to our patients.
Our team promotes the use of Japanese/Minimal Stimulation IVF or Natural Cycle IVF to retrieve the highest quality eggs, and then we culture embryos to blastocyst to give our couples the highest chances for a healthy, successful pregnancy.
To reduce risks, our fertility experts transfer one single embryo, and provide new genetic screening technologies to ensure that we select the most viable and healthy embryos.
In-house egg donation program with the largest database in California. Our premier egg donation program is used for a woman who might not otherwise be able to get pregnant with her own eggs.
An inclusive environment for all individuals and families who want children, including LGBT families and community.
Unique Approach — Japanese IVF
Japanese IVF is an approach to fertility treatment that focuses on prioritizing quality, safety, comfort, and success. Widely acclaimed as one of the best fertility centers in the United States, we have adopted Japanese protocols because they are structured around retrieving the highest quality eggs, which can them be used to create a high quality embryo — and returned to an ideal environment for conception, minimizing side-effects, risks, and complication.
Why is it important for us to use less fertility medications? Our success is defined by your safety, comfort, and ultimately helping you to have the healthiest pregnancy possible.
Key points of Japanese IVF: Low medication stimulation protocols, egg retrievals that avoid intravenous sedation or general anesthesia, using the smallest needle possible to avoid bleeding complications and lowering discomfort after egg retrieval, culturing embryos to blastocyst stage to reduce poor quality embryos, failed transfers, and miscarriages, possible Embryo freezing if fresh transfer is not ideal, vitrification (freezing technique created in Japan) to optimize embryo survival, minimal/no medication during embryo transfer, and single embryo transfers to minimize risk associated with multiple implantations.
Contact Fertility Center in San Diego, get a free quote
Staff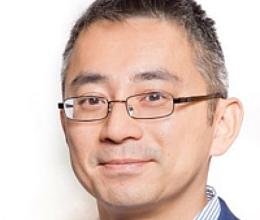 Dr. Lyndon Chang
Pioneering Fertility Expert
---
For more than twenty years, Dr. Chang has devoted his career to Women's Health Care and pioneering the advancement Japanese low-stimulation IVF in the United States.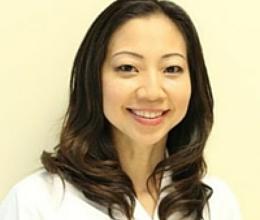 Yoko Suzuki
Fertility Specialist
---
Dr. Yoko Suzuki graduated from Nihon University Medical School.